Client Reviews
---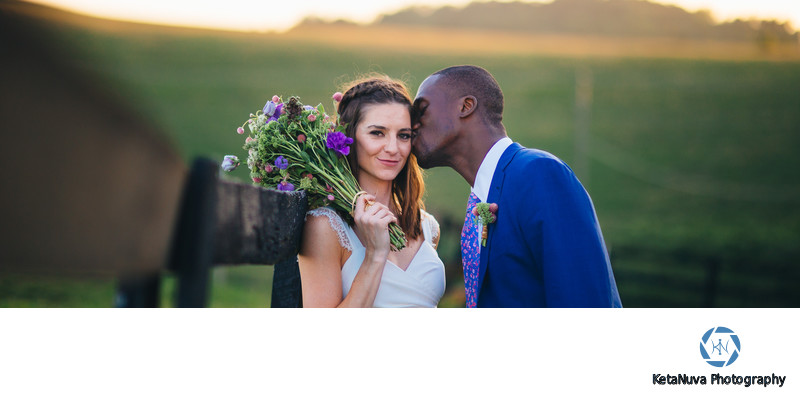 ---
You can read through some of our client reviews from WeddingWire and The Knot.
Vanessa & Avi

"I don't think there are enough characters allowed for me to even begin to express how great these two are. My husband and I met with a ton of photographers as we felt we not only needed to be a fan of their work, but feel good energy from them as people on the most special day of our lives. When we met with Ketan, it was like winning the lottery on a blind date. We immediately texted him after our meeting to book them for our wedding because his energy was so peaceful and patient, and we loved how artistic and inspired he was as a photographer. Nature is a big theme in our relationship and we loved that he is a landscape photographer when he's not covering weddings. What's more, he works with his wife! What a perfect team to have on our wedding day. We had Ketan and Nuva do our engagement photos, as well. Which we ultimately LOVED. They were super accommodating, took their time with us and made the trip to our high school to do them, a good 3 hours away from the city. When Avi and I needed additional photos for our wedding announcement (and fast), they made the time to drop their things and meet us to get them done. Finally, after beautifully capturing moments at our wedding, we needed a quick turnaround for some photos to get submitted into potential magazines. Again, they went the extra mile to accommodate quickly and professionally - despite their busy schedules. I can't recommend them enough. We absolutely love our photos and loved working with them. If we would do anything different, it would only be to have had more of them on our wedding day!"
Kirsten & Mike
"I couldn't be happier with our decision to have KetaNuva photograph our wedding. From the minute I saw their photos online I knew they were something special, and they did not disappoint. Ketan and Nuva, along with their excellent video team, helped not only our wedding day run smoothly, but were so easy to work with throughout the whole planning process. Their professionalism was fantastic and they managed to keep everything on schedule while keeping things loose and fun. We had so much fun taking the pictures, and received an unforgettable set of photos that truly captured the magic of the day."
Stephanie & Bryan
"The KetaNuva team was everything we were looking for in a photographer. We chose them because they were flexible and tailored their wedding packages to what their client was looking for while a lot of other photographers had one package and one rate for everyone. Also, they were extreemly professional and organized, which made us feel comfortable having them document our wedding day. When we got our photos back, we were beyond happy with them. The photos were absolutely beautiful and they not only captured us as a couple but did a great job capturing our close friends and family. The pictures really captured our day from start to finish. We highly recommend the KetaNuva team to anyone looking for a photographer. They work with you to make sure you get the photos of your dreams."
Daniel & Anna
"5 star reviews are a dime a dozen these days. Everyone leaves a 5 star when something is good/very good, when it should in fact be perfect. Let this review be used as one such example of a 5 star that truly, legitimately deserves 5 stars. Keta and his wife are perfect. They are perfect to deal with. They are calm, collected, and professional. They are punctual and non pushy. Prior to the wedding, they take the time to learn what you want and how you envision your photos. They're also incredibly less expensive than what I imagined the cost would be. On our wedding day, we told them to be there at 3. They were there at 2:50. They were prepared and took some of the most beautiful pictures I've had the pleasure of seeing. They were at the wedding, taking amazing shots, while being completely out of sight at the same time. Not 48 hours later, they sent us samples of the work. I wish I would have paid them more. I'm not kidding. They deserve more. Their work ethic, in a world of people who cloak themselves as professionals when they may be something else, is unparalleled and, most importantly, they make you feel comfortable (because you're freaking out that you're about to get married and how did the time fly and where are you going to raise kids in Ma....but I digress). If you're on the fence about who you should hire, it should be them. If you've already contacted several people, you should contact them. They were an extremely important part of making our day special. I can't thank them enough."