Frequently Asked Questions
Frequently Asked Questions
---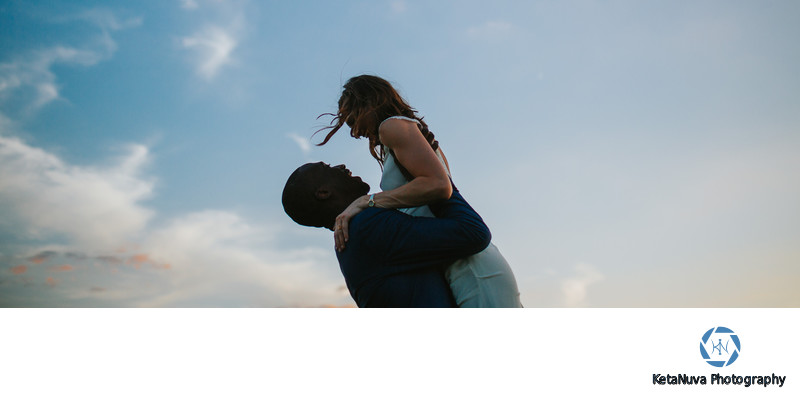 ---
Why should we hire you?
Allow me to address that with a slightly different context; our values and priorities in wedding photography. I think it's extremely important that you find a wedding photographer/ photography team whose values and personality align with yours. To us, wedding photography goes beyond producing just great imagery. As wedding photographers, each of us is keen to being an effective problem solver, a thoughtful adviser and ultimately a good friend. We believe in building strong relationship with our client, because we view wedding photography is a collaborative endeavored in which the final output will heavily depend our partnership with the bride and groom. And just like any good partner would, we try our earnest to listen and understand. We want to listen about your plans and understand your wedding vision. We want to know what's important to you, and we want to advise you on how best we can achieve your vision through our lenses.
If our values and priorities stated above sounds important qualities to you, then drop us a line, and let's chat!

What is your style?
Our work and approach can be best described to be a fusion of documentary photojournalism and creative fine art portraiture.
Photojournalism: Throughout the day, we try to capture unhindered, candid moments. We have been trying to master the art of being avid documentarians. As simple as it may sound, it is a truly valuable skill set to observe, anticipate, see and capture! Those are the skillset that we apply throughout the day so that when we have the gallery ready, you can (hopefully) see a collection of photos that will take you through a visual narrative of your wedding day. We want you to not only see how the wedding day went, but also feel what it was like!
Fine Art Portraiture: Couple session and engagement sessions are instances when we put on out fine-art portraiture hat! While photojournalism is all about looking and capturing, fine art portraiture is about envisioning and "creating". We get excited about playing with light (natural and manufactured), composition and creative lenses.We communicate what our vision is, assist with posing, and yet make sure the images capture the natural and whimsical chemistry between our couples.
How will you approach my wedding? What will be your game plan?
As stated in the "Why should we hire you?" section, we are big proponents of building solid relationship with our clients. In our meeting with you, we will discuss wedding timeline and will suggest you tweaks (if necessary) to optimize the time for photography. We give utmost importance to our clients' vision and preferences. Some people love our couple photos, others love to enjoy the cocktail hour to the fullest, some will want to do a first look and others will want to avoid seeing each other before the bride walks down the aisle. We are fine with it all. We will make sure you understand what your decisions mean in terms of our photography output, and how we can prepare to make the most of your wedding day, from a photography standpoint.
Can we see some full wedding galleries?
Absolutely. Please shoot us an email, and we will share some full-length galleries with you. If you can tell us where/what settings will be relevant to you, we will try to share galleries that closely align with your wedding's setting (e.g. barn wedding, beach ceremony, South Asian wedding etc.)
What is your pricing like?
Pricing varies based on the specifics of your wedding and photography requirements. Single-day photography coverages start at $4.5K while multi-day photography coverages can range anywhere from $5.5K to $8K. We also cover a limited number of intimate/small-scale weddings and price them based on our consultation sessions.
What does your package contain?
We provide coverage with two photographers, high-resolution images with usage rights, private online galleries, slideshows, preview galleries, fine art albums, parent albums, prints, USB drives, thank-you cards, etc. What is included in your package will depend on your requirements and budget.
I have a multi-day wedding. How will the pricing work for that?
Be sure to look through our South Asian wedding gallery!
South Asian weddings often tend to be multi-day affairs, and we love shooting the color and the energy of these weddings! Typically, we will have two photographers cover the main wedding day and one photographer for the additional days, e.g. Henna/Mehendi, Haldi, Garba, Sangeet, etc. The overall pricing will depend on the length and location of the event. Given the involved logistics and the many moving parts of a multi-day wedding assignment, we will have to schedule a session to capture your requirements before we can provide a package and quote. If you would like a quote before the meeting/having a call, please let us know the length of service required each day, the location of the events, and a budget range.
Will we get rights to our photos?
You will get the rights to use the photos for personal purposes, i.e. you would have unrestricted access to share, download, and print these images.
Will the photos be watermark free? High Resolution?
Yes and yes!
When will we see our images?
For wedding, you will get a preview set of about 30 image within 2-3 days of wedding. We then cull the images, process them with our style and vision, and share the completed set in in 8-10 weeks.

I like your work, but I need to know if you worked at my venue. Will it be a disadvantage for you if you haven't worked there before?
Glad that you liked our work! Please let us know your venue, and we can check if we have covered weddings there in the past. Often through, it will be a new venue for us. We can assure you that with multiple years of photography experience in our team, we are adept at working in new venues. We make sure to do our homework, i.e. arrive early at the venue, and visit the venue social media pages and website, so that we can identify and utilize the 'good spots'. However, we believe that a single 'formula' of shooting at a venue doesn't work in every instance. Variations in lighting situations, the season and even the décor mean that what works for one wedding, may not be the best idea for another. As such, we are always thinking, observing and refining our shooting plan at every venue and at every wedding. This is a skill we have acquired and feel confident about, having shot multiple years' worth of weddings at various venues and in all imaginable lighting conditions! We've shot in beach venues, ballrooms, under tent, in parks, in farms, in barns, in high ceiling churches, and the list goes on; and yet, we try to approach every single wedding with a fresh perspective.

Do you travel for weddings? How much is your travel fee?
We love to travel and will gladly drive/fly to cover your wedding. For NYC, Long Island and North Jersey weddings, there is no travel fee. Typical charges for travel to other East Coast locations (Philly, CT, Boston etc.) range between $150 to $250, and depends on the time commitment involved. For destination weddings, kindly contact us, and we will provide a quote based on various details.
What kind of equipment do you use? Do you have insurance?
We use full-frame professional equipment. We bring all the necessary lighting equipment, and yes, we do have/bring backups. We are insured. Will be happy to provide Certificate of Insurance if you venue requires one.


I have more questions; how can I get those answered?
We'd be more than happy to address all of your questions. Every wedding is distinct, and we try to provide as much of a personal service as possible. We would love to set up a meeting to discuss further. Just use the form below to get in touch with us!

Frequently Asked Questions