Wedding
Kitano Hotel Wedding Photos – Manhattan Wedding Photography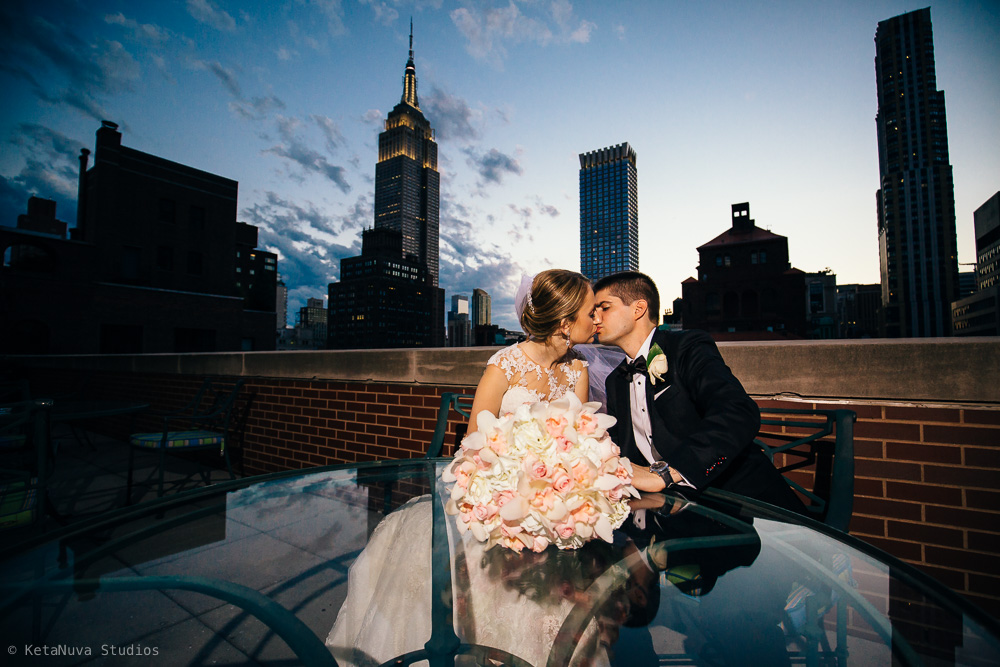 Ana and Javier's wedding in Kitano hotel was amazing. They came all the way from Switzerland. Ana grew up in NY, and hence she wanted to come back to the Big Apple for her Big day! Javier, on the other hand, is a Spaniard, who met and fell in love with Ana at their work in Switzerland.
On the day of the wedding, Ana was having the time of her life with all of her family and her best friends in the bridal suite of the Kitano Hotel. There's always a good opportunity for interesting photographs when everyone's getting ready at the same place. We loved how Ana kept all of her precious details in one place for us to start photographing them right away. Starting from her something old; a Swiss note that her parents brought when they first came to the US, to the customized water bottles for her bridesmaids with their names on it, Ana had everyone in awe. She specifically asked for some nice shots with her niece aka the flower girl and was over the moon when Ava, the cutest flower girl of all time, was very co-operative rather enjoyed sharing the spotlight with her aunt.
They had a beautiful trolley to transport everyone in the bridal party to and from the church where the ceremony took place. The enormous church wedding was as solemn as the couple was. It was amazing to see how everything came together for this special moment whereas it was planned all the way in Switzerland! We had a great time photographing the couple at the iconic Grand Central after the ceremony. We wanted to make it memorable for the couple by taking shots with some of the landmarks of our beloved city. And the balcony of the Kitano Hotel had just the right view for it! The sunset shot of them with the Empire State Building in the background has to be my favorite shot of the night! Here we present you with some of our favorites from the couple's Classic Manhattan Wedding.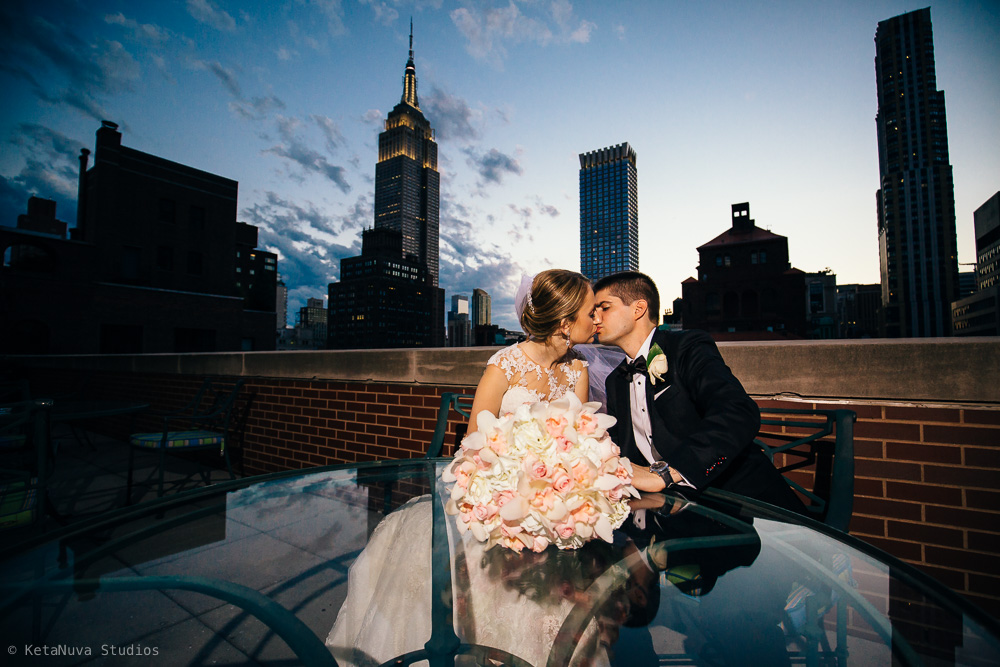 ketanuva-photography
Weddings are about timeless love, hysterical laughter, radiant smiles, deafening chaos, stifling stress. Most importantly though, a wedding is about the unfolding of a very special story; YOUR story! We strive to document the essence of that story with the unique flavors and subtle nuances that make it truly yours. Our goal is simple yet bold. We want to capture images that will take you back to the special day, helping you re-live the beautiful memories that is wedding =)