The Inn At Fernbrook Farms Wedding Photographer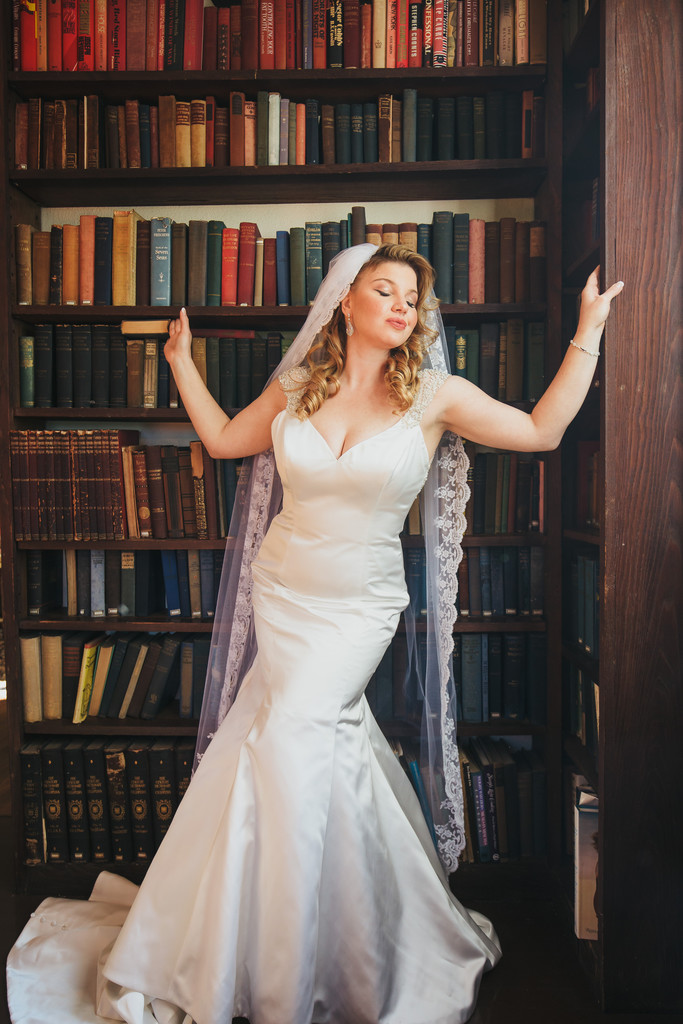 I had a blast Photographer at the Fernbrook Farms wedding of Adriana and Dan. Fernbrook Farms is a lovely venue with gorgeous rustic settings. This bridal portrait was taken right after Adriana was done with her makeup and getting ready portion.
Utilizing The Venue
There was a quaint library downstairs where I saw sunlight streaking through the beautiful glass windows. Immediately I thought, this would be a nice little corner to take some portraits of Adriana. Sometimes natural light is all you need for breathtaking portraits, and that was certainly the case here. I placed Adriano in a way such that the light was flattering on her. The colorful books in the background was a great backdrop, and I went for the vertical orientation to showcase her beautiful wedding dress. Adriana is naturally good when it comes to posing, as evident in this picture! Overall, this is one of my favorite bridal portraits from that day's shooting.